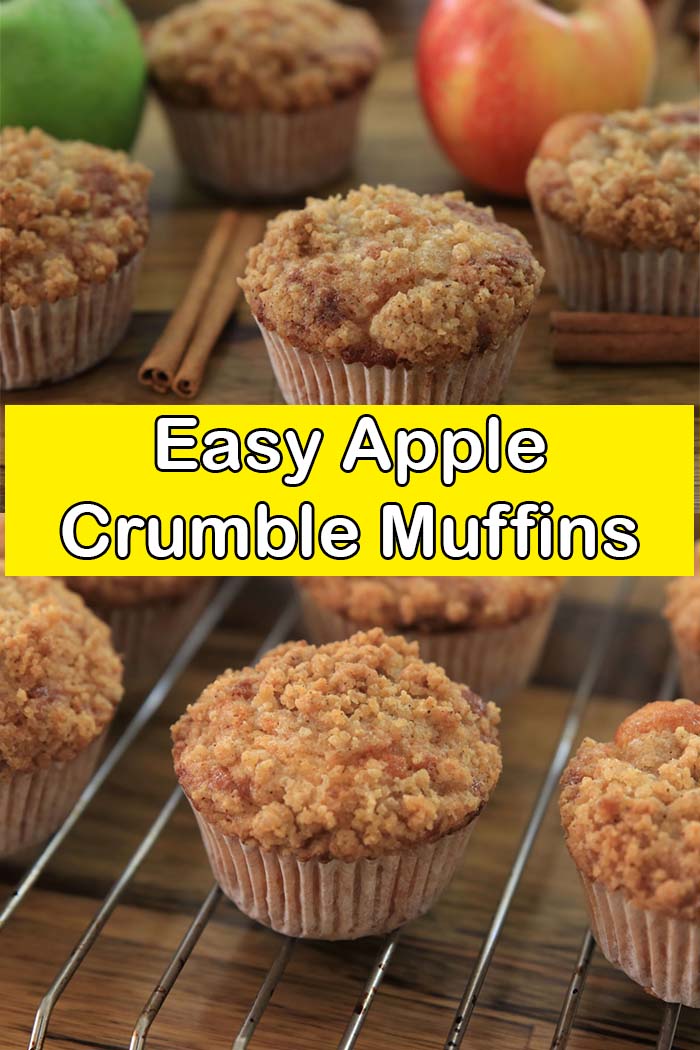 This is perfectly tender and fluffy Apple Crumble Muffins, stuffed with apple pieces and piled high with rich cinnamon crumble topping. This recipe is very easy to make, and perfect for beginning bakers.
INGREDIENTS
For the muffins:
2 Apples
1 Egg, large
1/2 cup (120ml) Milk
1/3 cup (80ml) vegetable oil
1¼ cups (160g) Flour
2 teaspoons Baking powder
1/4 teaspoon Salt
3/4 cup (150g) Sugar
1 teaspoon Vanilla extract
For the crumble:
1/4 cup (60g) Butter, cold
1/2 cup (65g) Flour
1/2 cup (100g) brown Sugar
1 teaspoon Cinnamon
If you like the recipe, please share it.