This Easy Baked Honey Glazed Ham Recipe is so delicious. This recipe is the most amazing way to bake your ham for the holidays. I glazed the ham in a delicious honey brown sugar glaze, and the ham came out nicely caramelized. The perfect baked ham recipe for your dinner table.
INGREDIENTS
8 lbs Ham (Spiraled sliced, fully cooked) please check your Ham label and make sure its fully cooked.
1 can cherries
1 can pineapple slices
3 Tablespoons butter
1/2 cup brown sugar
1 cup honey
1/4 cup juice from the cherries
1/4 cup juice from the pineapples
1/2 teaspoon ground cloves
1 Tablespoon dijon mustard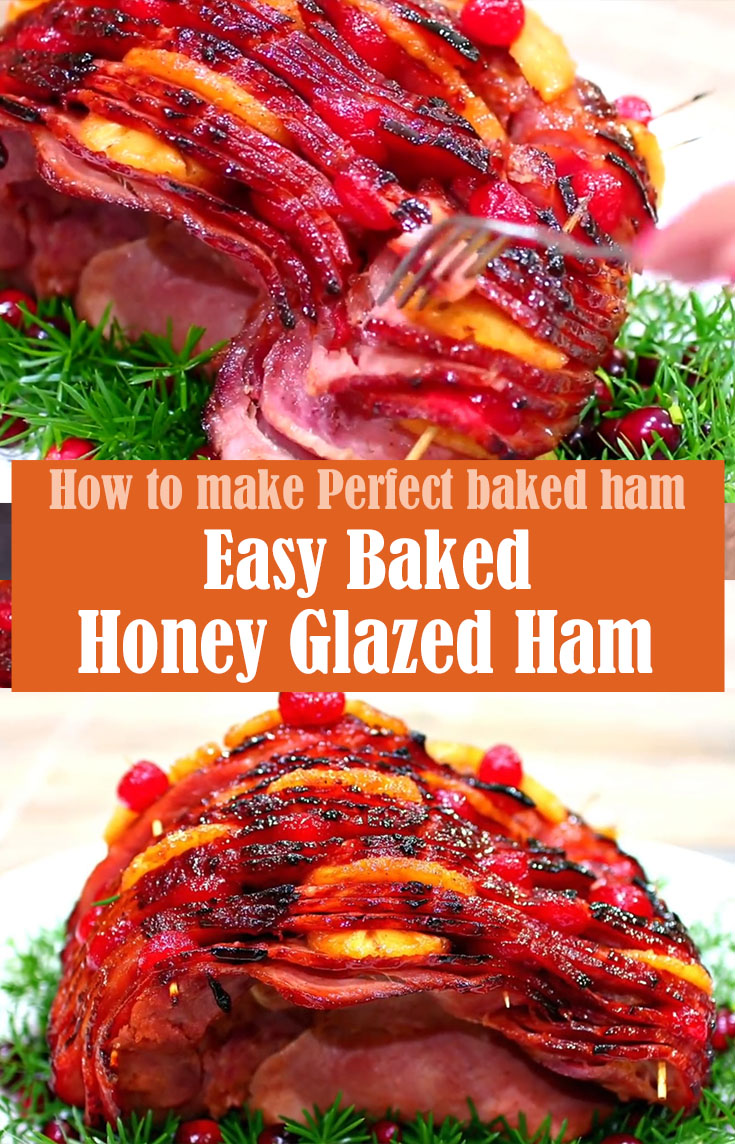 More delicious recipes : Easy Browned Butter Honey Garlic Salmon
Easy Baked Honey Glazed Ham Recipe VIDEO
If you enjoy this video, please subscribe.. Thanks
Let us know if you liked this recipe. Try the other recipe categories as well!