This Chocolate Fudge Cake is easy to make, dense and super chocolaty! This amazing chocolate cake is covered with delicious chocolate ganache and dark chocolate shavings. If you like chocolate cakes, you must try this decadent, fudgy chocolate cake!
For the cake:
125g (4.5oz) Dark chocolate
100g (7 tablespoons) Butter
1/4 cup (30g) Cocoa powder
2 Eggs
3/4 cup (150g) Brown Sugar
1/2 cup (100g) White sugar
1½ cups (190g) All-purpose flour
1 teaspoon Baking powder
1/4 teaspoon Baking soda
1/2 teaspoon Salt
1 cup (240ml) Boiling water + 1 teaspoon instant coffee *or just boiling water
1/4 cup (60ml) Vegetable oil
1 teaspoon Vanilla extract
For the ganache:
125g (4.5oz) Dark chocolate
1/2 cup (120ml) Heavy cream
Dark chocolate shaving for decoration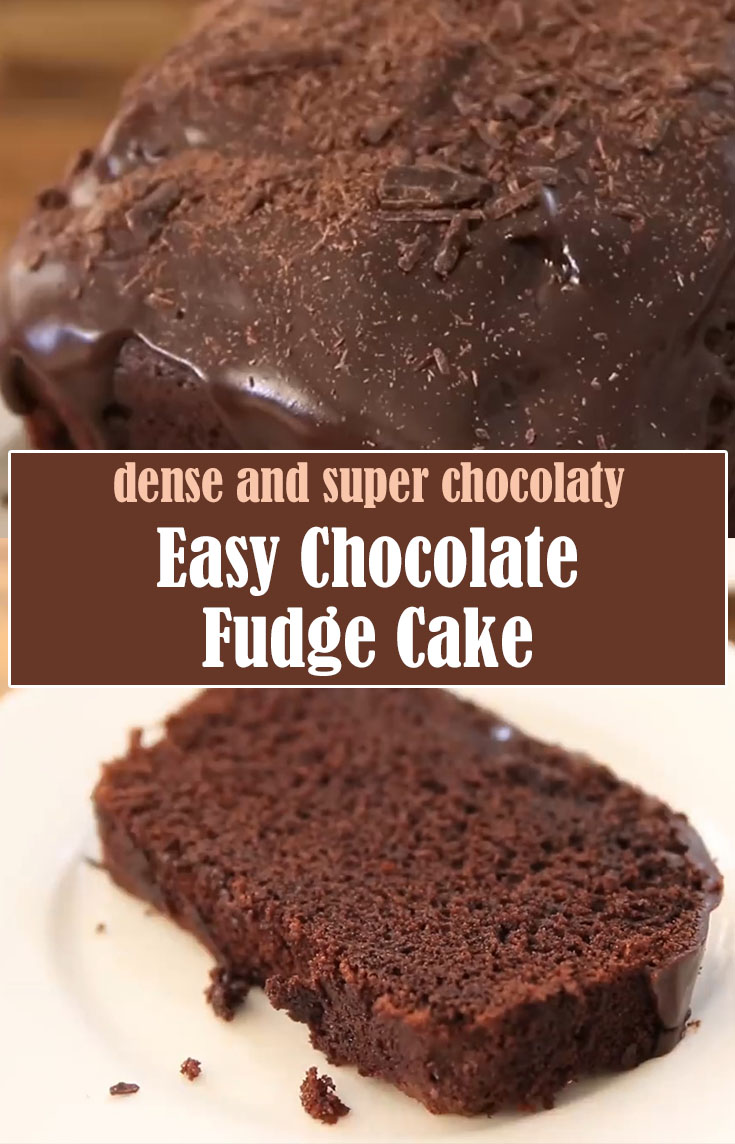 Read Directions at thecookingfoodie.com
More delicious recipes :
Easy Chocolate Fudge Cake VIDEO
If you like the recipe, please share it.