Easy Pumpkin Whoopie Pies with Maple-Cream Cheese Filling – Two super soft pumpkin spice cookies sandwiched between a delicious and creamy maple frosting. Full of fresh pumpkin flavor and taste absolutely amazing. You'll be making this pumpkin whoopie pie recipe all season long!
INGREDIENTS:
FOR THE WHOOPIE PIES:
3 cups all-purpose flour
2 tablespoons cinnamon
1 teaspoon baking powder
1 teaspoon baking soda
1 teaspoon salt
1 teaspoon ground ginger
½ teaspoon ground nutmeg
1 cup granulated sugar
1 cup dark brown sugar
1 cup canola or vegetable oil
3 cups chilled pumpkin puree(canned pumpkin)
2 eggs
1 teaspoon vanilla extract
FOR THE MAPLE-CREAM CHEESE FILLING:
3 cups powdered sugar
8 ounces cream cheese(at room temperature)
4 ounces unsalted butter, at room temperature((½ cup ))
3 tablespoons maple syrup
1 teaspoon vanilla extract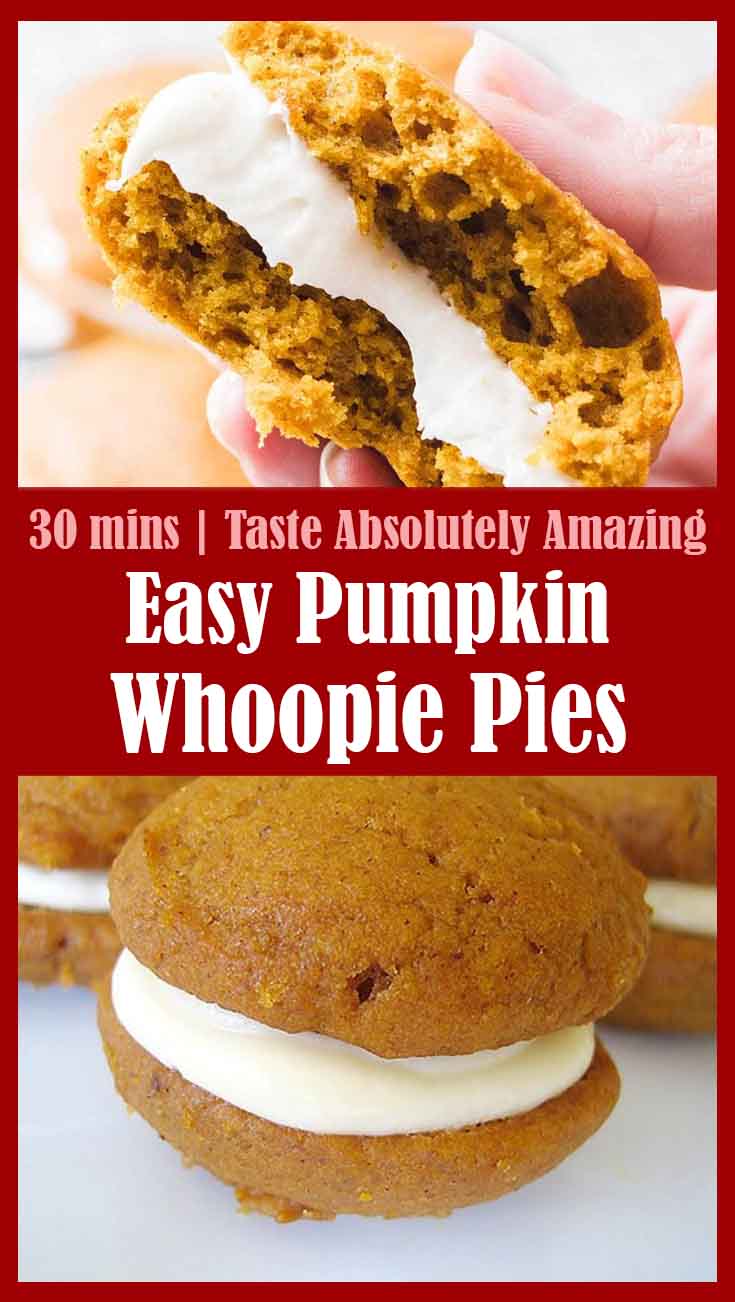 More delicious recipes :
Did you find this post useful? Want to get back to this page later? Save THIS PIN below to your Recipes board on Pinterest!