This creamy garlic baked chicken thighs recipe is the most delicious easy chicken recipe you will ever make. The Chicken thighs are baked in a tasty creamy garlic sauce, full of flavor. The whole family will love this easy creamy chicken dinner recipe !!!
INGREDIENTS
6 bone in skin on chicken thighs
salt and pepper to taste
2 tsp paprika
2 tsp dried basil
2 tsp dried thyme
2 tsp dried rosemary
olive oil
2 Tbs butter
1 large onion, minced
5 huge cloves of garlic
2 Tbs flour
1 cup chicken broth
1/2 cup whole milk
1/2 cup heavy cream
1/4 cup grated parmesan cheese
2 little cubes of chicken bouillon
1/4 cup fresh basil, chopped
1/4 cup of fresh parsley chopped
Bake at 400F for 45 minutes or until chicken has internal temperature of 175 F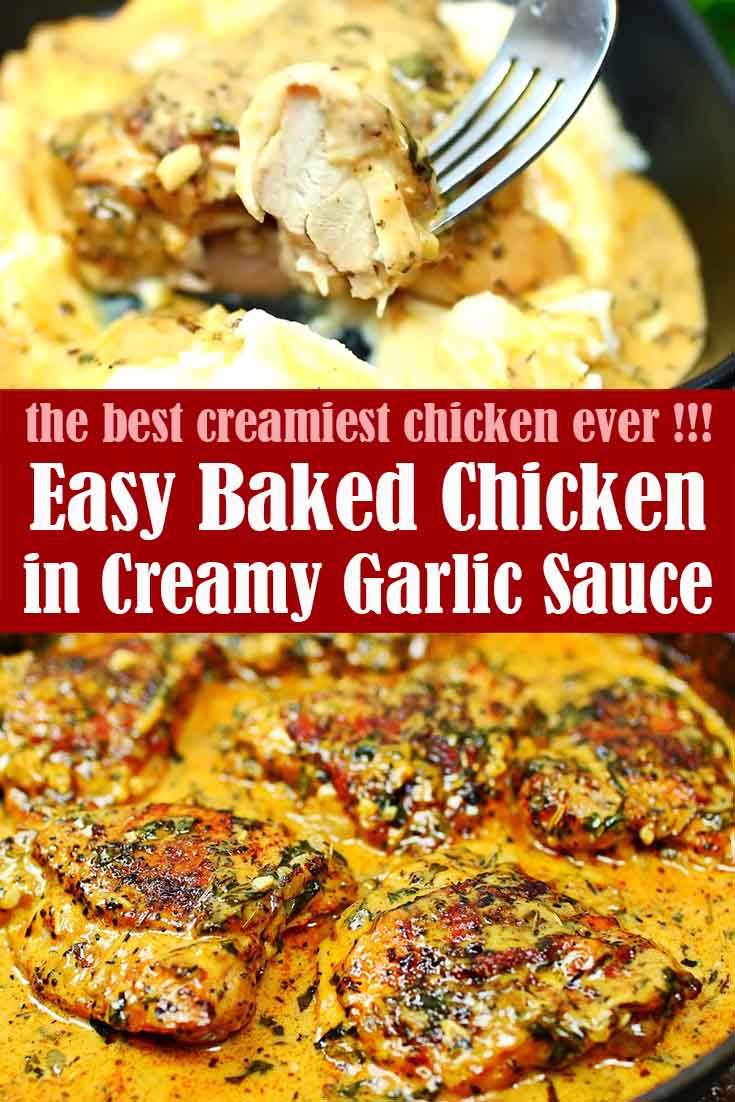 Also try other chicken recipe :
Easy Baked Chicken in Creamy Garlic Sauce Video
If you enjoy this video, please subscribe to Cooking With Claudia Channel.. Thanks
Let us know if you liked this recipe. Try the other recipe categories as well!